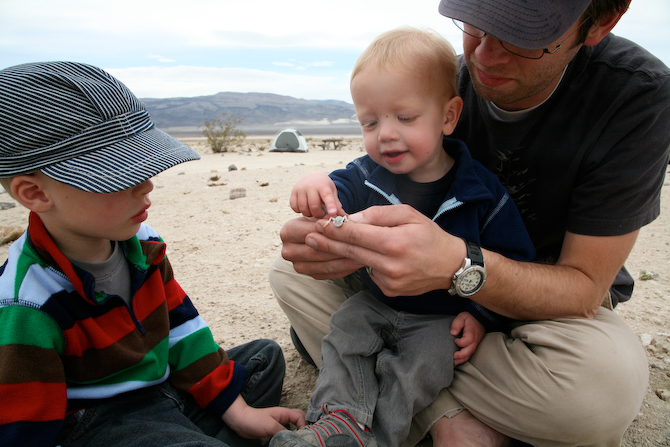 A few weeks ago I attended a GreenTeacher webinar by Brad Daniel, Professor of Outdoor Education and Environmental Studies at Montreat College. The webinar was entitled Outdoor Teaching Mistakes. The aim was to help participants become better outdoor educators by presenting and discussing a variety of mistakes made by those who teach in the outdoors.
It was a good refresher for me as an educator… and yet I couldn't help but start to apply this to me as a parent. What mistakes do I make while trying to 'teach' my kids in the outdoors? And by 'teaching' I mostly mean 'being' in the outdoors, and trying not to miss those teachable moments.
Note: Not all of these suggestions for fixing common mistakes have to be incorporated in every outdoor outing, but they are certainly things we should consider in varying degrees as we try to teach our kids the importance of being outside.
1. Silence your cell phone
It's hard to resist the urge to answer every call or text, even when outside. But each one you respond to represents time in which you pull yourself in and away from the outdoor world–each one represents time missed in the outdoors with your kids; time that would be perfect for showing them the wonders that exist without the use of technology. When I see a status update declaring "out for a hike with my kids", it makes me wonder… If you're on your smart phone, what are you showing your kids that you value? How many teachable moments are you missing? (more…)