With my first pregnancy I was the poster child of an active pregnant woman. I recall tele-skiing, hiking, climbing, biking and exercising right up until I gave birth at 41 weeks. I still had leg muscles.  It was fabulous.
I followed a similar course with my second pregnancy. Â It was harder to stay active while also taking care of a 2 year old, but I managed to do pretty good until I hit 32 weeks. At that time I started showing signs of pre-term labor and was put on bed rest until my second son was born at 38 weeks.
Then there was this pregnancy…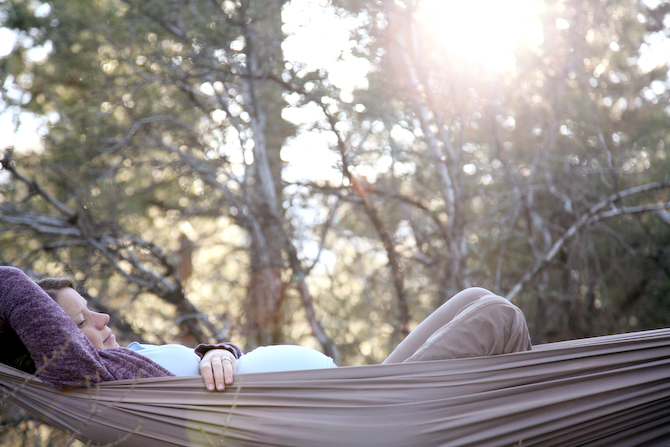 I spent the first 24 weeks feeling incredibly nauseous; all food sounded terrible and I didn't sleep well. Consequently there was not a lot of extra energy to go around. I tried to keep exercising a few times a week, as exercise was the only thing that helped with my nausea, but most days it took what little energy I had just to take care of my kids.
When I finally got over the nausea, I had two really great weeks. Â I celebrated with an awesome November bike ride. Alas, at 26 weeks I (again) started showing signs of pre-term labor. I was put on "low mobility". This means walking at a snail's pace, and as infrequently as possible. Â No hiking, no biking, no jogging, no cavorting, no anything vigorous, exciting, or otherwise resembling 'fun'. Â I felt like I'd been grounded for bad behavior. (more…)