I recently moved down the street from a lake. A bonafide honset-to-goodness lake. I've been toying with the idea of getting into stand up paddleboarding (SUP). Preferable with my kids. So I knew just just the person to go to for advise. Danielle and her husband own Sweetwater Paddle Sports in Southwest Florida and run a SupMommys group, a class where Moms AND their kids come to learn the ways of the paddleboard.
Thanks for sharing your wisdom Danielle. Can't wait to try this out.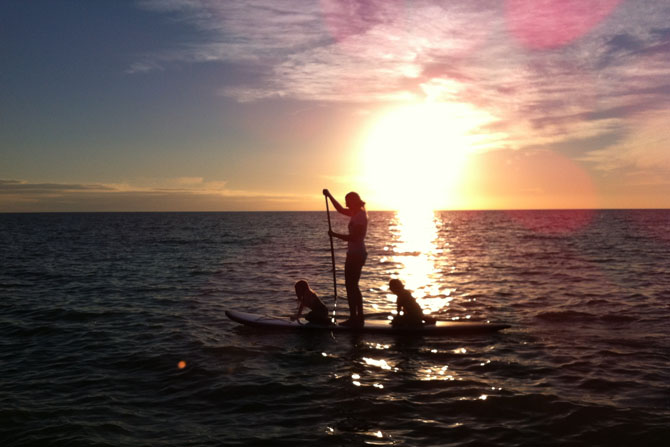 How did you get into Stand Up Paddleboarding? Â 
I grew up in Naples, Fl (on the beach), then lived in the Virgin Islands with my husband for a few years. Being on the water has always been a part of who I am.
Three years ago my husband and I got the urge to try stand up paddleboarding since surfing is rare on the southwest coast of Fl. After a few times out on a board my husband and I decided we wanted to open our own stand up paddleboard shop, Sweetwater Paddle Sports. We've been open for 2 years, have been crazy busy and are now expanding!
What made you decide to start your SupMommys group?  (more…)