I forgot how hard it is to camp with an semi-mobile infant. They crawl around camp picking up dirt and rocks and sticking it in their mouth. They make attempts to eat rabbit poop and are fascinated by cacti, drop offs and sharp natural objects. I swear Viv's got to be well on her way to developing a gizzard after last weeks camping trip.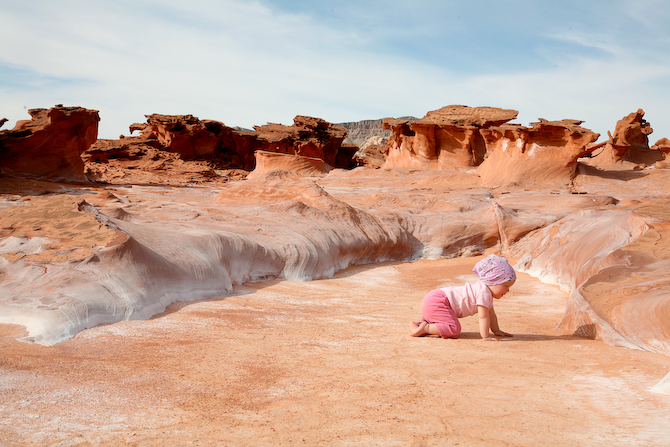 None-the-less we had a great trip last week. We spent  a few days at our vacation home in Southern Utah (aka my parents house) then headed even further south for a little (aka a lot) sun on the Nevada/Arizona boarder. Spring fever is in full swing around here now.
I'll let the photos do the talking. Happy almost spring everyone.