We've talked before on the blog about feeding children while backpacking. But today we have a new perspective from someone who's dealt a lot with feeding a wide range of appetites in the backcountry. This is a guest post from Lauren Caselli, a Manhattan desk-jockey-turned-wilderness-junkie and former guide for Alpengirl Camp.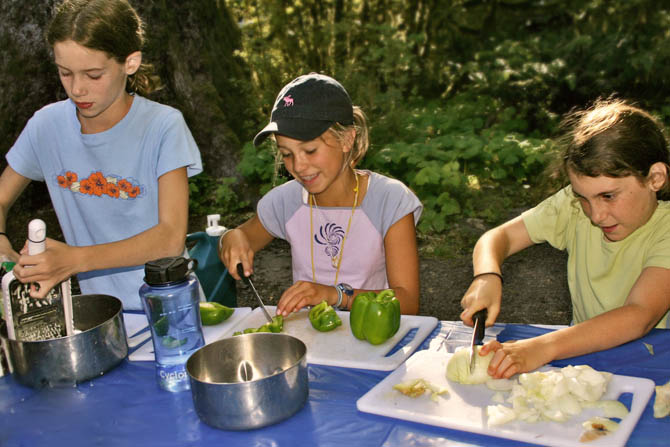 Backpacking with kids and teens can be a rewarding experience. They think that every sweeping mountain vista is super rad, they have good energy, and they are surprisingly strong enough to carry most of their own weight.
But at the end of the day, when they've hiked miles with heavy packs in all kinds of weather, they're still kids. They still get tired and cranky. And they definitely still hate spinach.
So what's an outdoor mom to do when she's got picky eaters in her tent?
Here are a few tips that I've learned as a guide for an all-girls adventure summer camp to keep even the pickiest of pack-carriers happy, and gives enough variety for everyone to go home and still appreciate pasta. (more…)