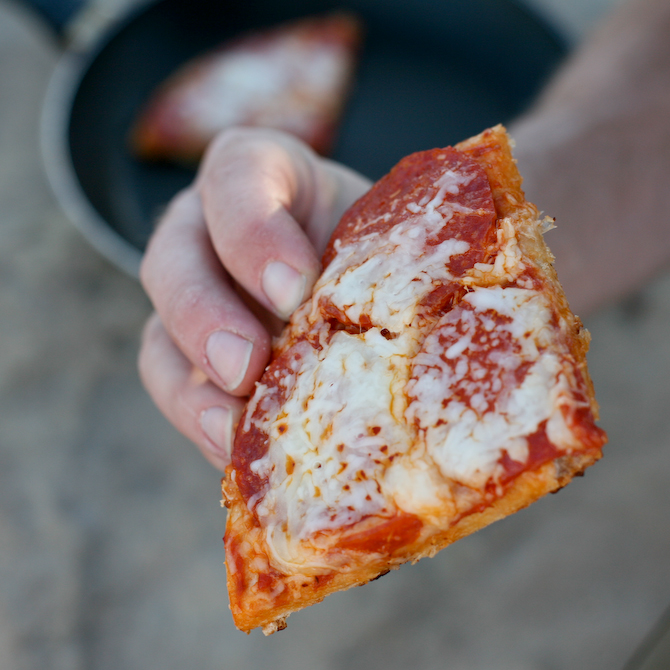 As I mentioned last week, it sorta felt like we were short on adults for our camping trip last week. I had a feeling this would be the case so I tried to think up really easy meals.
As I walked past a boboli crust display in the grocery store I got an idea… Turned out it was actually a pretty good idea. Â Pizza while camping is totally a lazy man sort of meal. Â  Also turns out Olivia had a few more lazy-man pizza ideas to add.
All these recipes are similar in that they involve your basic pizza toppings. They differ in that there are 4 different ways you can make the crust depending on how much time you want to put into it.
First some thoughts on a few key toppings. (more…)