We're pretty cheap, or rather, 'thrifty'. So when winter came around a few years ago and we wanted to pull our chariot around in the snow, we opted not to buy the official conversion kit, but rather build our own.
First, we rented the official version, skied around for a day, then came up with our own plan. To be honest, we actually like our version better than the real deal. Why? Allow me illustrate.
1. If you leave the wheels on you have a bigger range of motion and can go over stuff like this (photo below). 2. If you make your own you can use fatter skis, that means better performance in powder (photo below).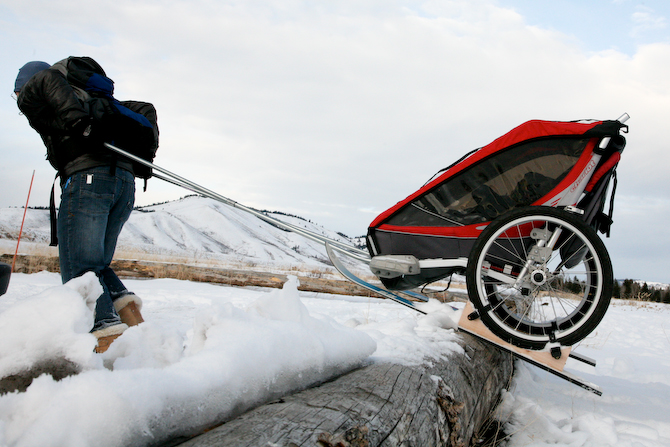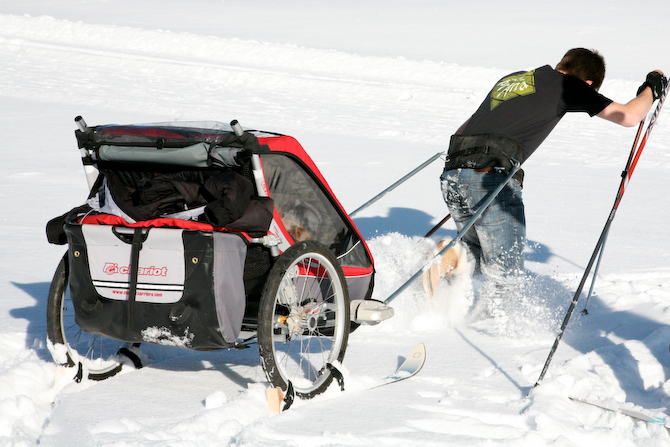 Or maybe we're just trying to make ourselves feel better about being 'thrifty'?
At any rate, here is a step by step guide on how we converted our chariot into a skiing machine. Note: Hold your mouse over the photos for explanations. (more…)