Todays post is brought to you by my friend Amber. We got into a discussion one day about kids volunteering and learning to taking ownership of their favorite natural places. The result was this awesome essay about her experience taking her kids to volunteer in Yosemite. I love it.
Has anyone else incorporated outdoor volunteerism into their outdoor outings? We'd love to hear your thoughts and experiences!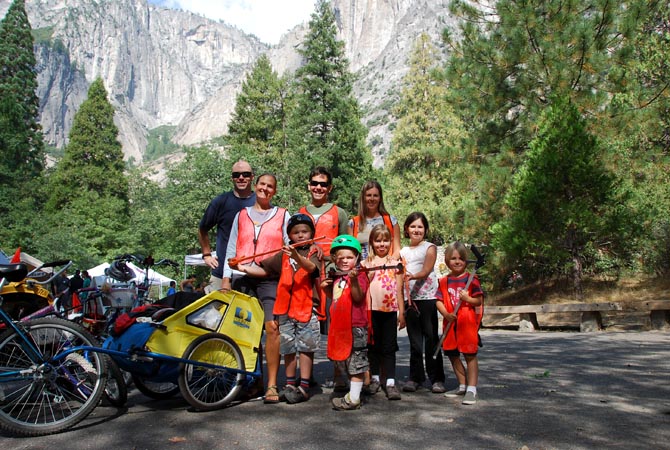 I grew up in a house where certain things were just, understood. Among such things was the understanding that if we didn't take care of our things, we would eventually be out of things to take care of.  Although there was a certain resentment that accompanied this understanding, I knew when I had kids of my own that I wanted them to have the same sense of responsibility, or stewardship, over the things that were theirs.
I had the grand expectation that it would be fairly easy to help my child develop this sense of stewardship in every aspect of life, from toys, to friendships, to the natural world around them.
My child would not have the sense of entitlement that is so prevalent in so many kids today.
My child would always be noble, kind, and responsible. (more…)