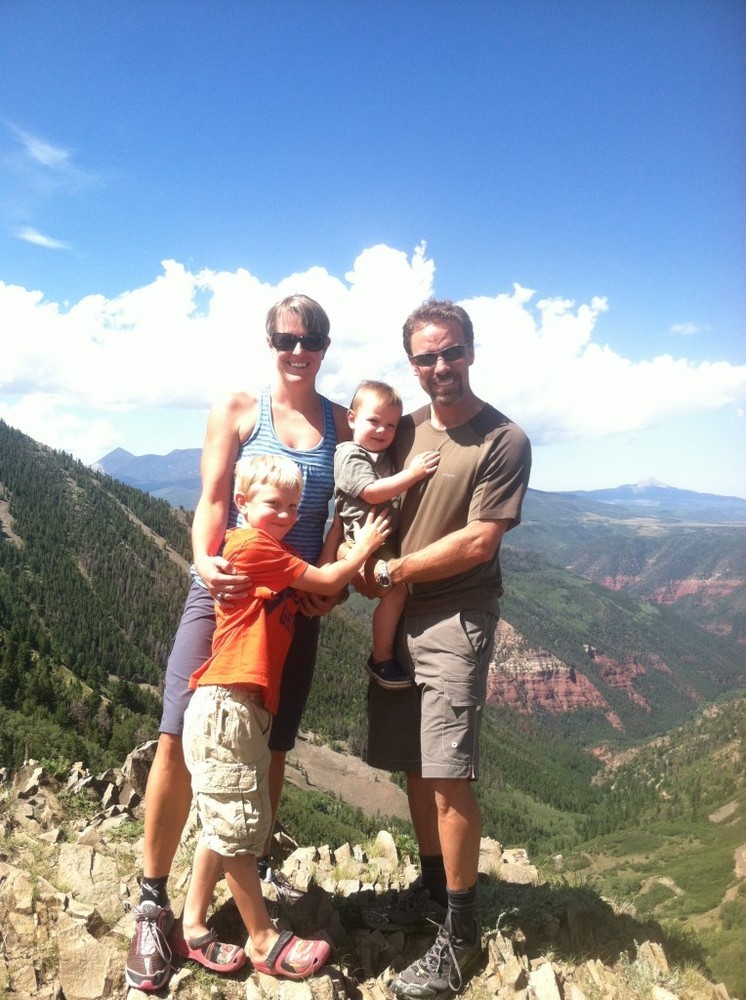 I've had writers block before, but nothing like this.
I've mentioned Jen on this blog before. I've never physically met her, but from the moment I started following her blog I knew she was someone I'd love to be neighbors with. I had to be content to just follow her blog periodically, keep tabs on her families biking adventures, and occasionally shoot her an email when I needed biking advice.
Jen and her family have been living, playing, and working in Mexico for the last few months. They've been having fabulous adventures with their kids. Biking, surfing, relaxing and enjoying being together.
All this came to a screeching halt two weeks ago. Her youngest boy is gone. Forever. And I feel like I've lost one of my own. The online world is a weird one. Strange how you can let yourself be so vested in the life of someone else. What do you say to a Mom who's lost their child? I could hardly bring myself to speak the news out loud to my husband.
Jen, Randy, and Kalden, my heart aches for you. It aches for Axel. It aches for the life that won't be lived. It aches for the horror that exists in our world. I know that the way I feel is 0.000001% of how Axel's family feels right now, and that makes my heart ache even more. And it is desperately looking for solace somewhere. I find it by hanging onto the conviction that there is more happiness, and peace, and love in this world than hatred and grief.
Today is Axels memorial service, so in memory of him, let's make the world a more delightful place today. Hug a child a little longer. Take a moment for rapture, and be grateful for those things that bring joy to your world. Do something to make this world a better place.
And if you can, donate to the Axel Charrette Fund–in memory of this little boy, and to counteract a little of the loathsome events of the last two weeks. The money will be used to offset funeral costs, and all extra will go towards helping more kids get out on bikes. They want to be able to share his passion with others in his memory.
To donate, write a check to the Axel Charrette Fund, and send it to: The Axel Charrette Fund, c/o Alpine Bank, 119 Liddell Drive, Ridgway, CO 81432.
Jen's also been nominated as one of the Top 25 Outdoorsy Moms and Circle of Moms. I know that winning this award is probably pretty low on her list of priorities right now. But I also can't think of anyone more deserving. You can vote for Jen everyday, so if you get the chance, do it.
Let's send Jen and her family all the love we can.