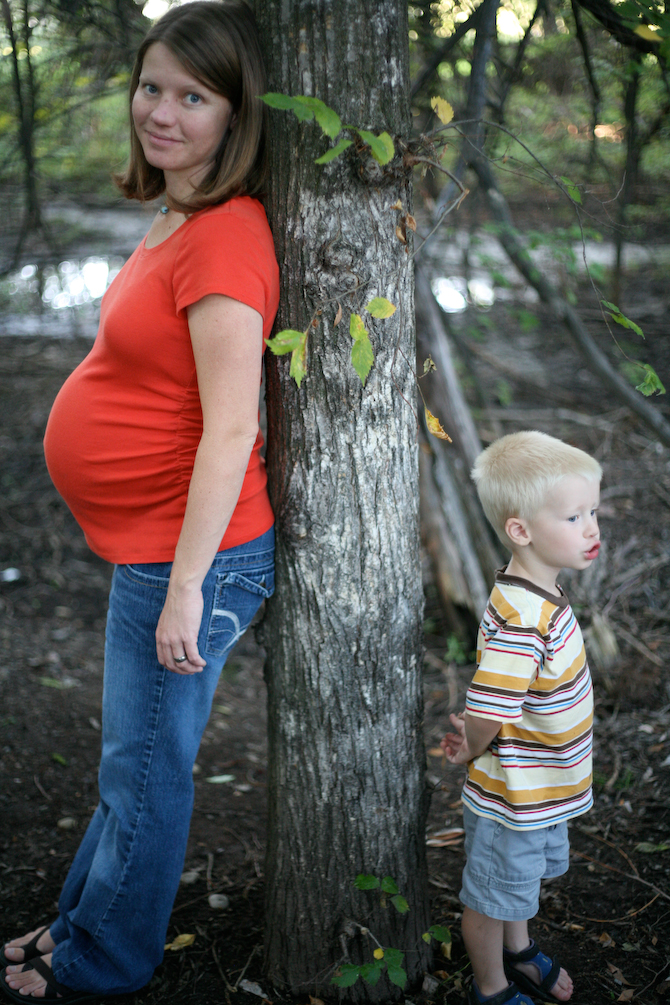 Thaleia wrote to us the other week with the following excellent question:
Do you know of any sane pregnant women who tent camp with 3 children ages 3/9/10? Just wanting to find out :). What gear is a must have for comfort?
While we can't relate directly to this situation, not yet having nine or ten year olds, we can definitely relate to camping, camping with kids, and camping while pregnant! Â Between the two of us, these are our suggestions:
1) Â Do not sacrifice comfort. Â Pack heavy. Â Now is not the time for lightweight backpacking or extreme camping. Â Pregnant women have a hard enough time being comfortable at home, let alone in the boonies, or in a campground where the only place to sit is a picnic bench or the ground.
An extra thick sleeping pad is essential.  If you've just won the lottery, or have a rich uncle to help, get a Paco Pad–the luxurious sleeping pads used by river runners who seldom worry about bulk and weight.  Slightly cheaper but also nice is a Big Agnes pad–also bulky, but they combine air chambers with insulation for extra padding… they may even have ones now with padding especially for women with hips.  And if you don't want to spend that kind of dough either, consider a plain old air mattress.  You may even find  that an air mattress is more comfortable than your bed, depending on the relative squishiness of both!  Three notes:  it will never ever ever fold up as small as when you bought it, and don't let the dog even sniff at it or it will develop a hole, and finally read the note below about mummy bags–air mattresses can suck the heat out of you!.  Also nice is one of those egg-carton foam pads if you can get your hands on one… or put all three together and sleep like a Princess.

(more…)