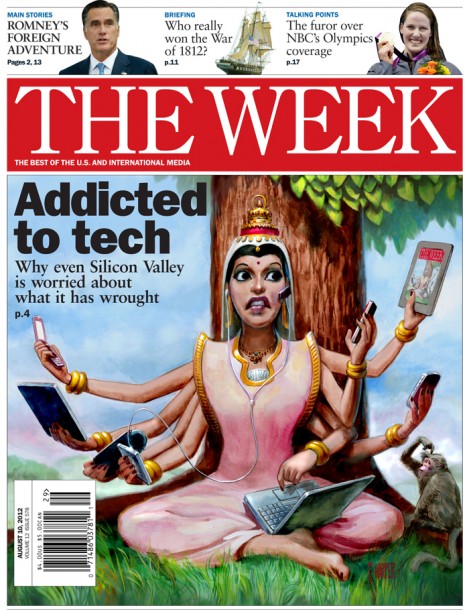 My favorite news magazine is THE WEEK. I look forward to its arrival every weekend in my mailbox. Then I read it cover to cover.
Every week, THE WEEK's editors scour hundreds of newspapers, magazines, and Web sites (U.S. and foreign), searching for the most intriguing stories and the most thoughtful commentary from a wide range of viewpoints.
I particularly enjoyed one of their recent cover stories: Addicted to Tech. The article gave excerpts from other write-ups in The Observer (Internet Addiction Even Worries Silicon Valley), The Atlantic (Are We Addicted to Gadgets or Indentured to Work) and Newsweek (Is the Web Driving us Mad).
My favorite excerpt came from an article written by Nicholas Kristof in The New York Times (Blissfully Lost in the Woods). It was worth sharing.
I know of a good treatment, if not a cure, said Nicholas Kristof in The New York Times. It's called nature. When we get into the great outdoors, the illusion of control that technology provides disappears, and we are "deflated, humbled, and awed all at once." In the "vast natural cathedral," we are reminded of a world much larger than ourselves—one that predates us, will outlive us, and at whose mercy we exist. To escape our "post-industrial self-absorption," we all need to leave our iPhones at home at least once a week, and go take a walk in the woods. Your devices will be waiting when you get back, and you'll be a bit saner when you rejoin the endless conversation.
I say amen to that. Happy weekend.