One of the things I love about backpacking is the challenge of creating a tasty and filling meal at the end of the day, without lugging an extra ten or twenty pounds of food in with me. Backpacking with kids adds even more to that challenge, as they are discerning little folks, with taste buds as sensitive as a New York food critic. Â They can sense the dehydrated food in your pack before you even pull it out, and steer away from powdered milk like cats from water.
The thing is, those little ones need a good meal filled with fat, a little protein, and plenty of calories. Â Even better is if you can get them to drink enough to stay fully hydrated. Â Bring lots of drink mixes to encourage imbibing, and think about starting dinner with a soup–Ramen noodles are easy, for example.
Here are a few meal suggestions to satisfy the little connoiseur, giving him or her the energy to get through a few days of long walks in the back country.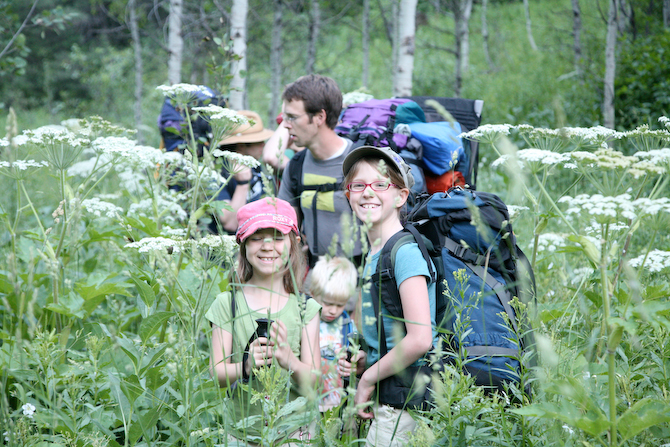 A note before we get to the recipes. Â As with car-camping, there are 'kits' that I like to prepare when I go backpacking… Â The Olivia Bag covers most things, but I also have a little kitchen bag for backpacking. Â In it (along with utensils, etc.) are a few things that I know I'll need no matter what meals I decide to make. Â I've got a tiny container of olive oil, some commonly used spices (salt, black pepper, red pepper, cinnamon, paprika, oregano, taco seasoning or chile powder… curry is also fun). (more…)