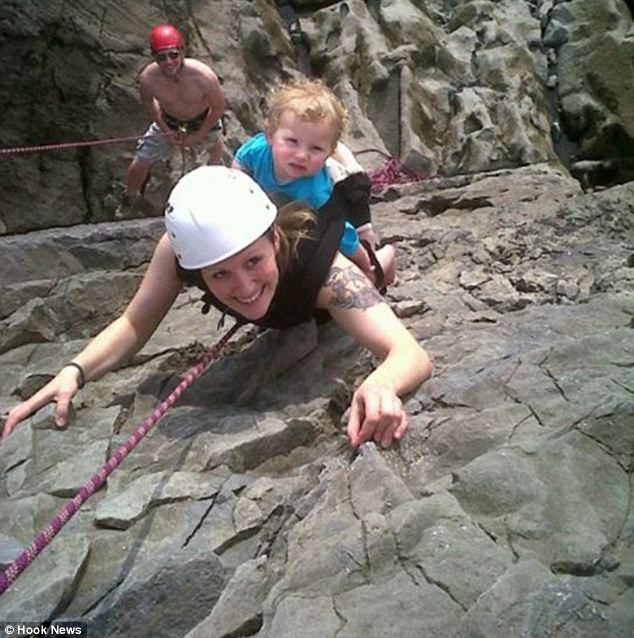 Last week Adventure Parents posted a link (on their facebook page) to an article about a woman rock climbing with a  two-year-old on her back
This article was accompanied by the photo on the right.
I wanted to comment on his post. I just couldn't find the words… I mean, the photo looks pretty sketchy, and while I personally wouldn't have felt comfortable with this, I sorta get why she made this decision. I know what it's like to want so badly to continue all the outdoor hobbies you did before you had children. You crave that feeling of adventure, adrenaline, the freedom and just plain feeling like yourself!
…and lets face it, you want to prove wrong all those people who made you think your adventurous life was over the day you got pregnant.
I've been just as tempted as the next guy to strap a pack-n-play to the front of a raft. But it never seemed quite like the good idea I wanted it to be. For me it came down to the risks involved. Or is it because as Menna says in the article: we have become a "sue-and-blame culture" where "so many people are nervous, so afraid of getting into trouble, and taking small risks."?
I want your thoughts on this! Does this look like a "small risk"? Do you agree with her decision? Is our culture just over paranoid?
All thoughts are welcome!