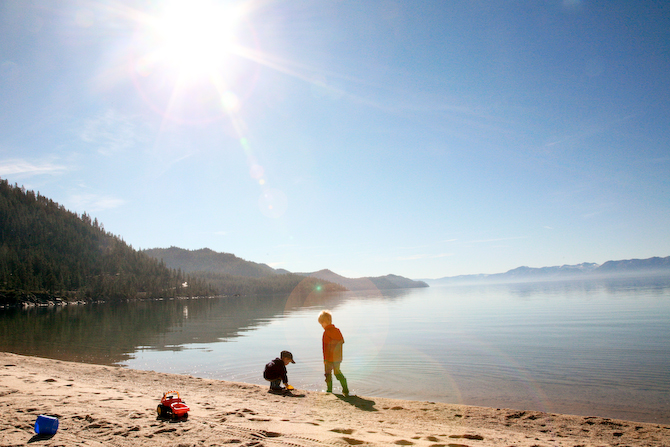 Last week was wonderful here in the greater Reno area. I know I'll regret that statement come May and there's no kayak season; and I feel bad for all the ski resorts around Tahoe, I really do… But we just couldn't help but take advantage of that spring like sunshine. The kids and I spent a day by the lake. Feet in the sand, toes in the water, my arm sore from skipping rocks over and over and over trying unsuccessfully to prove I was a "better rock skipper than Dad". We built sand piles (Tahoe sand doesn't pack well), laid in the sun, ate lots of snacks, dug for treasures and threw a Christmas party for all the plastic sea animals we'd brought.
It was one of those days I just loved being a Mom. I think we all need a warm January day now-and-then.
But judging by this picture of my kids attire while playing trains today, I think it's safe to say their ready for some snow…
Who else has been having odd wither weather?