You may not have known I was pregnant for several reasons.
You can't see me so you couldn't tell I that was already having problems tying my shoes.
It never really came up in a blog post. "Today on the blog we'll be discussing leftover turkey recipes. Do turkeys ever get pregnant you may wonder, because I'm pregnant." See, just awkward.
With a couple miscarriages under my belt, I take my time on making baby announcements.
Now to answer all the usual questions that come after making such an announcement.
How far along are you? Just made it past the 1/2 way mark. 21 weeks, due in April.
Do you know what your having? A girl. Yes, the most shocking phrase I've ever heard is "I don't see a turtle", which is apparently ultrasound tech lingo for: 'you're having a girl'.
How was the first trimester? Not that great. Should have known it was a girl.
What are you going to name her? Well, I'm glad you asked!
Because yes, now comes the task of naming this child, and just as we have with every child, the terms outdoor- and nature- themed baby names ends up in a google search. So I present to you a list of some such baby names we've come across, and of course you can go all Idaho and spell them however you want…
Also, what'd I miss? Any outdoorsy name suggestions I can add to the list? If so, leave them in the comments!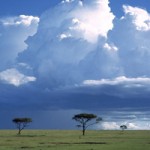 General Nature-Themed Names
Andrena – April – Aurora – Autumn – Azure – Bay – Breeze – Brooke – Canyon – Carin – Cascade – Clay – Cliff – Dawn – Dawn – Dusty – Ember – Fawn – Flora – Ford – Forrest – Glenn – Haze – Hazel – Hunter – June – Leaf – Linden – Luna – Meadow – Misty – North – Olive – Rain – Ridge – River – Ryder – Savannah – Sienna – Sky – Star – Stormy – Summer – Sunny – Trail – West – Windy – Winter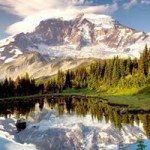 Outdoor Place-Themed Names
The best thing to do in this situation is to get out a map. Because really, if your going to name your child after a place, you really should choose a place that has meaning to you.
Aspen – Bryce – Dakota – Denver – Jackson – Â Madison – McKinley – Nevada – Phoenix – Rainier – Tahoe – Zzzyzzx.
(Just kidding on that last one).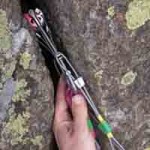 Names for the Outdoor Enthusiast
This is a matter of thinking of your favorite outdoor sport and running through the lingo. A few we thought might work.
Aerial (skiing, surfing) – Axle (biking) – Cam (climbing) – Eddy (river sports) – Ender (kayaking) – Keel (canoeing) – Ollie (surfing, skateboarding) – Pearl (surfing) – Rider (biking) – Scout (river sports)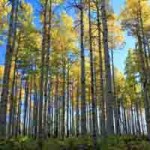 Botany-Themed Names
Alder – Arbor – Ash – Aspen – Aster – Blossom – Bracken – Cedar – Dahlia – Daisy – Fauna – Fern – Flora – Ginger – Iris – Ivy – Juniper – Leaf – Lilac – Lilly – Linden – Lupine – Maple – Petal – Reed – Rose – Sage  –  Salix  –  Sequoia  –  Spruce – Tulip – Vanessa – Veronica – Violet  – Willow – Zinnia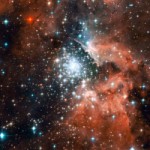 Nature Names with Foreign Origins
Adan (Spanish form of Adam, red earth) – Â (Ava (Latin, bird) – Bryn (Welsh, hill) – Bryony (Greek, climbing plant or vine) – Elona (Hebrew, oak tree) – Estmund (English, protector of beauty) – Gemma (Latin, gem or jewel) – Kai (Hawaiian, big water, ocean, the sea) – Kanya (Sanskrit, water born) – Keanu (Hawaiian, breeze) – Melissa (Greek, honey bee) Â – Neva (Spanish, snow) – Pierce (Welsh, rock) – Ren (Japanese, water lily) – Rowan (Celtic, magic tree of protection) – Sierra (Spanish, mountain) – Stella/Stellan/Estelle (Latin, star) – Talia (Hebrew, morning dew) – Teva (Hebrew, nature) – Thalia (Latin, flowering nature Goddess) – Tivona (Hebrew, lover of nature)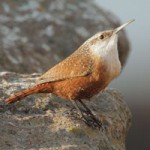 Ornithology-Themed Names
For the record, one of these birds actually has a 50/50 chance of being our girls first or likely middle name…
Dove – Harrier – Kestrel – Lark – Oriole – Phoebe – Raven – Robin – Rufus – Sparrow – Starling – Wren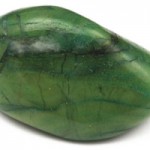 Geology-Themed Names
Amber – Flint – Garnet – Jade – Jasper – Mica – Opal – Pearl – Rock – Ruby – Stone – Topaz