The following video shows you step-by-step how to make a bracelet, or neckless out of plant fibers. It's really easy, just happened to be easier to show you through video. This was the first piece of jewelry Joe ever gave me. Come to think of it, it's just about the only piece of jewelry Joe's ever given me. Smart man.
The final product will look something like this, depending on what type of plant you use.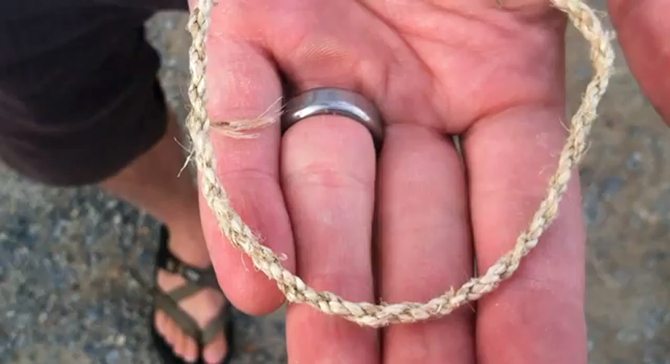 I apologize for the camera shakiness in the first minute. Turns out holding an iPhone steady is an art form I had not yet mastered.