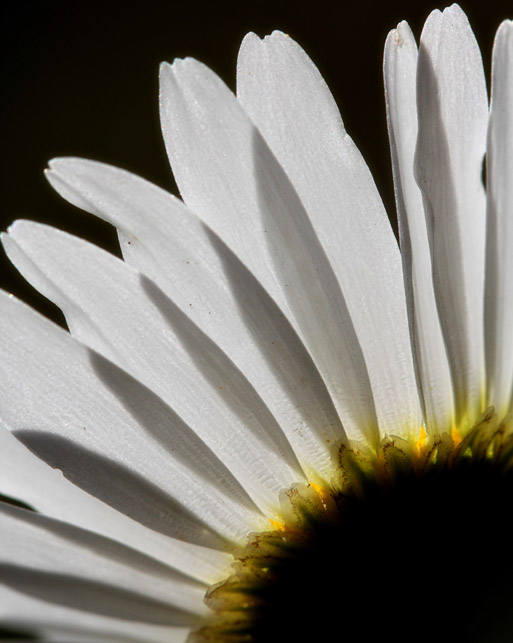 So, you've got a little Asa Gray on your hands… a kid who stops to smell the roses, and the dandelions, the geraniums, and the four'o'clocks.  She picks bouquets of flowers just to collect them, and is disappointed when they wilt in her sweaty palm before she's even back to the car.
Please tell your child that Auntie Olivia understands her pain.  She too was once a wee one with a passion for flowers.  I was nine when I made my first plant press, collecting every weed I happened upon and carefully preserving them in newspaper, smothered beneath stacks of books.  "I'm documenting", I'd say to explain away quizzical stares and barely hidden snickers.  Lewis and Clark were my  heroes, and I toyed with 'sketching' the natural world around me, so that posterity could someday look back and appreciate the new species I had found in my backyard.  Perhaps they would name it after me, I fantasized.
After years of experimenting with presses and ways to store away the beautiful flowers around me, I was introduced to a lovely and simple way to make a tiny plant-press by my good friend Harold (who's beautiful wife had twins just last Monday!  Congratulations  you two!!!).  Your little botanist is in luck: today I'm sharing Harold's simple plant press with you!
What you'll need:
Two shorter bungie cords (or one long one)
A piece of wood.  Pegboard works if you've got a little piece.  I got a piece of poplar 1/4x1x4 for $3.89 at the local hardware store.
Index cards (the big 4×6 kind, unlined)
A handsaw
A pencil
A ruler
First, measure two rectangles on the board, each 5 x 7 inches… outline with a pencil to make cutting easier.  My board was exactly the right width (five inches), so I just had to measure two seven inch lengths.
Use the saw to cut out the rectangles.
Put index cards between the two pieces of board you've  cut out, and wrap with the bungee cords.  I loosened the bungee cord for this picture, but you actually want to be stretching it pretty tight for true plant pressing–two each about a foot long is good, or one that is two feet long.
Voila!  A little plant press.
As far as your little botanist using his new plant press, and getting the most from it, here are a few tips:
Help your child with the first plant or two:  Explain how to lay a plant on an index card so that its leaves are spread out, and so that daisy-like flower heads are flat on the paper (so that they 'face' you, rather than being turned up and folded in half once you squash them).  In contrast, press tubular flowers so that they fold in half.  One plant goes between any two index cards–but you can put them between five index cards if you so desire for added support.  (Note: the above picture is demonstrating the wrong way to press a flower–I took some artistic license for your viewing pleasure).
The most important thing is that your child is noticing things around them.  If they want to collect and press blades of grass and dandelions, that's just fine.  Don't be too disturbed if they're not seeking out the rarer items… chances are good that will come with time.
To preserve pressed flowers (they take about two to three days to dry), two good options are to laminate the index cards using self-adhesive laminating sheets, or photo pages, placing the dried flower on the page and pressing the overlay over the top.
For older kids, encourage them to write on the index card, indicating where they collected the plant, on what day, and any other details they think are important.
Want to identify the flowers?  Every kid can learn the common plant families that occur around their neck of the woods, and for getting down to which particular plant it is, flower guide books for your area, with lots of pictures, are a) fun for kids to look through in general and b) encourage their little brains by 'matching up' their specimen with a picture in the book.  Here are a few books that are a good start:  Golden Guide to Wildflowers, Peterson Color-in Field Guide (with Stickers), Peterson First Guide to Wildflowers, and for you to help them out:  Botany in a Day:  the Patterns Method of Plant Identification.
You know what else presses nicely in a plant press?  Fall leaves.
Happy Plant-Squashing!