A few times a week I come across an interesting study, a fabulous article or some other random thing. I typically post such finds on facebook or twitter. But if you tweet and/or facebook like I do, (i.e. an average of 10 minutes a day spent on both) you miss a lot of stuff.
So, in case you missed these, here are 5 links from the past few weeks I'd recommend checking out.

1. Making Time from Women's Adventure Magazine. I love every word of this article. Maybe it was the timing (feeling a little burned out) or maybe it's that I feel like the woman who wrote this totally gets me. For me, still going on adventures with my girl friends is essential.



2. The Sun is the Best Optometrist from The New York Times. I'm sure this doesn't mean we can all throw away our sun glasses, but it just seems like the sun's always getting a bad rap. Nice                               to hear something positive about the big fiery mass every now and then.

3. Ten Things You Didn't Know Came from the Ocean from The Nature Conservancy.
Stuff you use every day! And next time you want to eat ice cream consider it your duty, because really, you'll be supporting the ocean, and who doesn't love the ocean?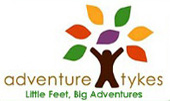 5. A month or so ago I posted this on my facebook wall. I have to admit, I laughed when I first saw one of these. I just couldn't figure out if people camp with those to get a better view, in flood plains… So when I saw that Melissa from Adventure Tykes had something like this I asked her to write a review. And she did. Check it out. They sound pretty cool, I'd love to try                                   one. Seems a little more affordable than my 120K Sportsmobile dream.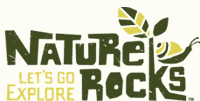 4. Nature Rocks Summer Activity Guide is out! The guide has packing lists, safety tips, and summer time activity ideas to get you and your family out enjoying nature. Go here to download the guide.
Anyone else have news worth checking out?