We took a trip to the Redwoods over Memorial Day. It was beautiful, not as crowded and rainy as I thought it would be, but a little on the cold and windy side. Still, a wonderful trip with my sister and her family. Ari and his cousin had a blast! As I was previewing photos from the trip there were two that made me laugh out loud, so I had to share.
#1 My first thought when I saw this photo was "wow, what a great shot!" Then I looked closer. Can you tell what's wrong here? (FYI, click on the photo, it should get bigger).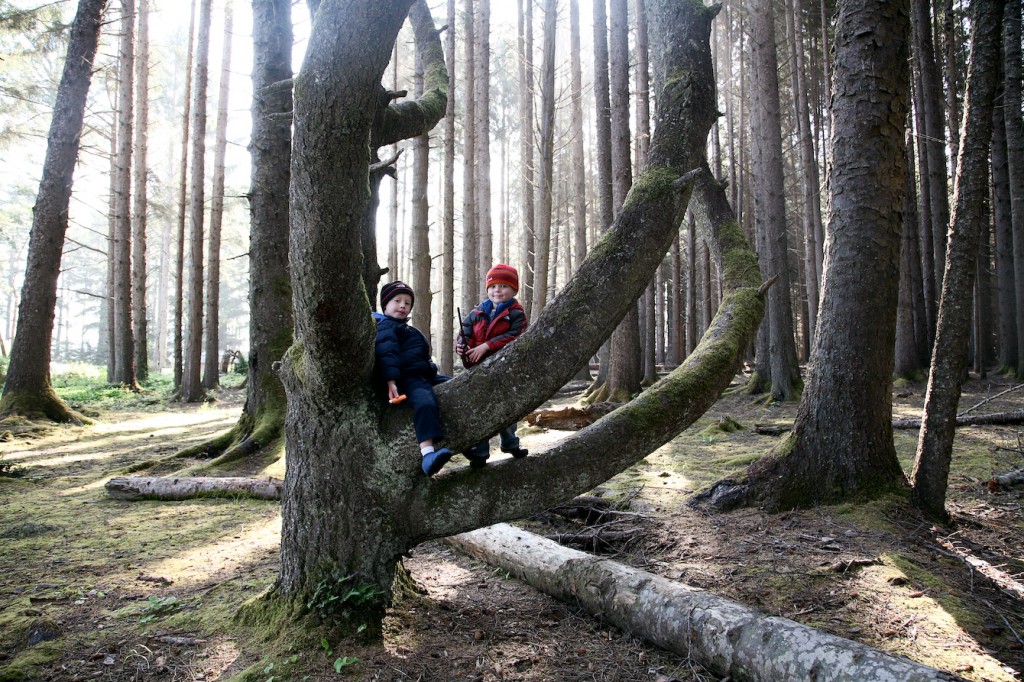 I know! I had no idea they were playing with lighters until I saw this photo! It's a good thing they don't know how to use them for anything other than swords. Learn from my mistake on this one…
#2 Isaac found this "sluggie" that he just HAD to love. When I tried to 'save' it he gripped the slug really tight and screamed. I tried to talk him down, it was like a hostage scene strait out of  Law & Order. I finally had to back away slowly until Isaac loosened his grip. He hauled it around for a long time. When he did finally let it go it didn't look so good… Sorry sluggie. (Not sure those gloves will ever be the same either).
As for the rest of the trip. I'll let the photos do the talking. It was wonderful. Did I mention that…?