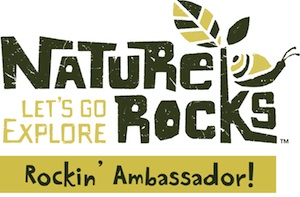 Notice anything new about the website… Like maybe on the sidebar? Maybe a graphic that looks like this one to the left?
I'm sure a lot of you are already familiar with Nature Rocks, but for those who aren't, allow me to explain. — It's a campaign that strives to get children and families back into the outdoors. Their belief is that nature produces the benefits of happier, healthier and smarter children and families.
I agree.
Which is why I found it fitting to volunteer as a Nature Rocks Ambassador. It gives me a chance to be involved in a national program that essentially believes what I believe.
I'm keeping their 'button' on my site so that readers can have easy access to their Website, which I would say has three main functions: (more…)