I was crabby yesterday. It's already been a loooooong week. It was obvious I needed a break (which for me entails doing something physically exhausting). I always feel guilty taking 'time off,'  so when Joe suggested I take a ride I gave him a laundry list of things I had to do.  Joe saw through the excuses; he did what he had to do. He loaded my bike into the van and kicked me out of the house.
I felt better the instant I looked in the rearview mirror and saw a bike, a dog and 2 (almost) empty car seats. I biked until the sun went down. Came back sweaty and tired, with scraped legs and a sunnier disposition. It reminded me that I need outdoor play time too.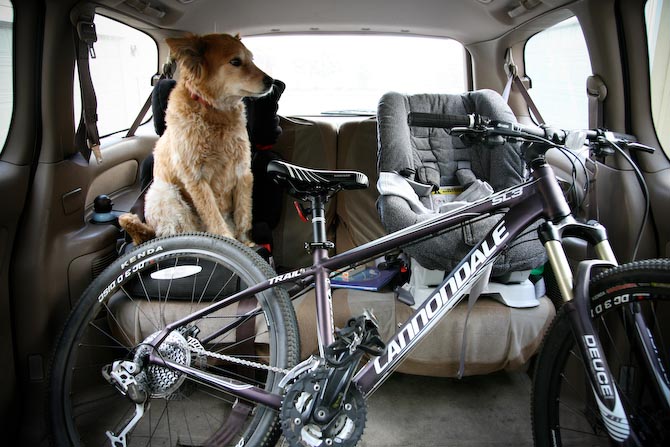 I'm curious. If you were kicked out of your house for an hour or two, what would you do?
P.S. Grocery shopping doesn't count.