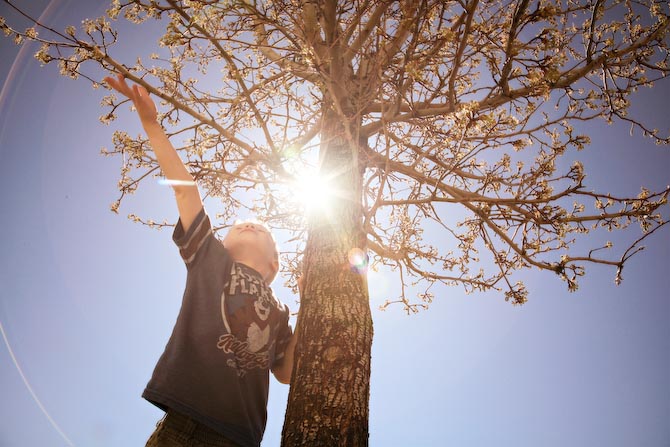 Every morning Ari has started going outside, climbing up the step ladder, and checking the progress of the budding trees and shrubbery. An aspiring Botanist perhaps? Not exactly. He's actually been checking the trees to see if it's his birthday yet.
Since Ari can't really comprehend how long a year is we typically speak to him in terms of seasons. Thus Ari's mental birthday calendar looks something like this:
No Leaves and cold: Dad's Birthday
Blossoms and new leaves: Moms Birthday
Leaves starting to change colors: Isaac's Birthday
Leaves falling off trees: Ari's Birthday
So, while one might think he's out there solely to observe the wonders of spring renewal, he's actually got much more 'important' things on his mind.
As a side note. Have you ever gone out and checked the progress these buds make in a 24 hour period? It's amazing! Every day there are changes happening that even a young child can pick out. I highly recommend the morning plant check. To add an art or math component to the day have him/her draw the daily progress of the buds or measure it's progress.