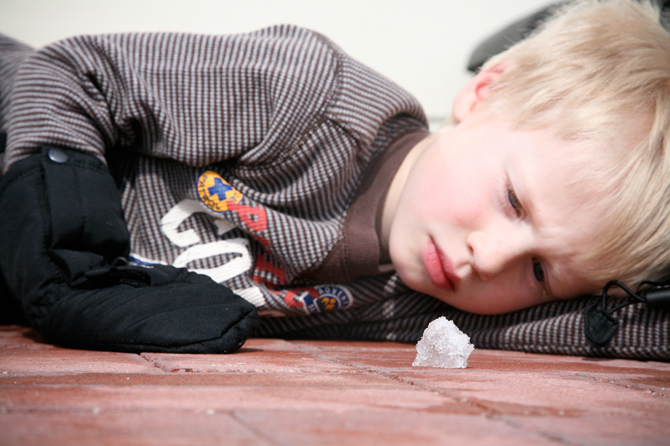 Today Ari and I were playing outside, it was sunny and the snow was melting pretty quick. Ari said "where's all the snow going?" I took the opportunity for a little water cycle 101. We got a little clump of snow, set it on the patio in the sun, then laid down to watch and see if we could tell where it was going. It started disappearing, or rather melting right before our eyes! We talked about how the snow was turning into water and from there would do one of two things.
It would seep into the soil to give water to plants.
It would be evaporated back into the sky, turn into a cloud and later come back down as more rain or snow.
The coolest part was that we could actually see water vapor rising up from the patio. It was a beautiful moment.
I found this cool graphic of the water cycle when I did an image search, I loved it even more when I found out it was part of an online story made by kids called Water the Never Ending Story. The whole book is really well done!