The boys and I were out in the hammock one day when all the sudden the wind started picking up. Ari looked at me and said "Mom, why does the wind blow". My initial response went something like this: "Uuuuummmm weeeeellll, there's warm air around us right now and there's cold air that wants to come in. When this happens it's kind of like the cold and warm air are fighting to see who gets to stay, and this makes it windy. Tomorrow when we wake up we will get to go outside, feel the air, and we will be able to tell who won". I know it's not totally accurate, I wasn't sure  how to explain pressure to a 4 year old…
I looked around on the web and found a few decent resources on explaining wind to kids.
Overall I'm still having trouble coming up with the perfect 4 year old explanation for wind. I know the perfect one liner is out there somewhere… Ideas?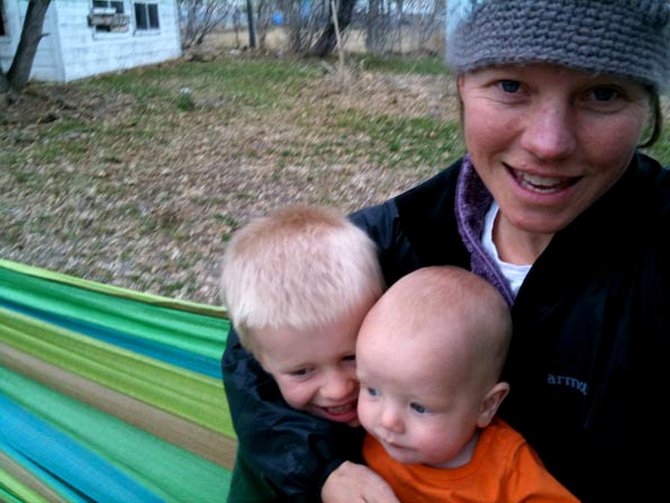 The boys and I riding the wind in the hammock.