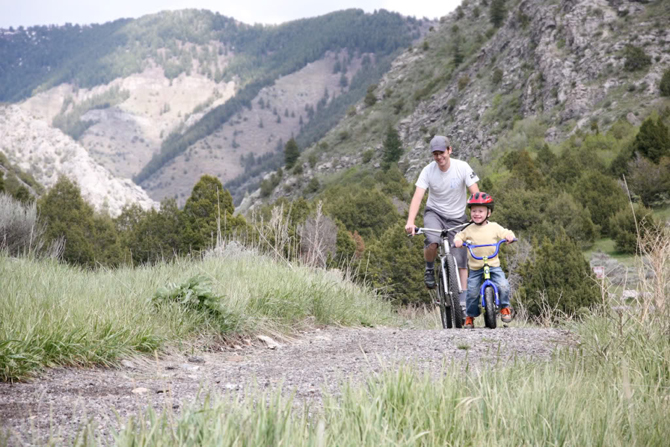 Ari learned to ride a bike at age 3. I could attribute this to his stellar athletic ability and make all sorts of assumptions about him being the next Lance Armstrong, but the truth of the matter is that it's all in the method. Our friends got their daughter a balance bike, i.e a bike with no pedals, this one to be exact. The idea is that kids learn how to balance first, then incorporate pedals. Ari caught onto the balance thing almost immediately and loved his friends balance bike.
We couldn't afford a 'real' balance bike so we made our own using this two step process:
Step 1: Buy a small kids bike (one your child can reach the ground on).
Step 2: Get a wrench, take the pedals off. (If you want to get more advanced you can take the cranks off too, but it takes a little more know how and a few extra tools)
Works like a charm. We put the pedals back on after about a month or two of balance training, Ari took off riding on the first try, he was even making skid marks on the sidewalk! (Kudos also go to our dog K-So who has put in some time dragging Ari around the block on his bike so he could practice his balancing technique.)